The advantage of solar photovoltaic power generation is that it is less restricted by the region, because the sun shines on the earth; the photovoltaic system also has the advantages of safety, reliability, no noise, low pollution, on-site power generation and power supply without consuming fuel and erecting transmission lines, and short construction period.
Solar system is divided into: off-grid solar system, grid-connected solar system, hybrid solar system
1.Off-grid solar system: It is mainly composed of solar cell components, controllers, and batteries. To supply power to AC loads, an AC inverter is also required. The excess power is stored in the battery for use at night or when there is no sunlight. It can complement the mains power and is a must for most families!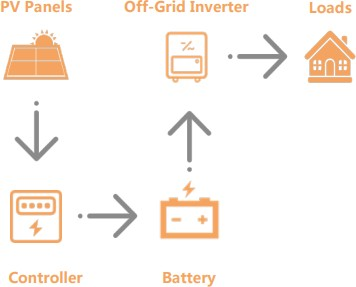 2. On grid solar system: mainly composed of solar cell modules, on grid inverter, etc. The on grid solar system has a centralized large-scale grid-connected power station, which is generally a national-level power station. The main feature is that the generated energy is directly transmitted to the grid, and the grid is uniformly deployed to supply power to users.
3. Hybrid solar system: It is mainly composed of hybrid inverters, batteries, etc., which can complement the mains electricity and connect to the national grid.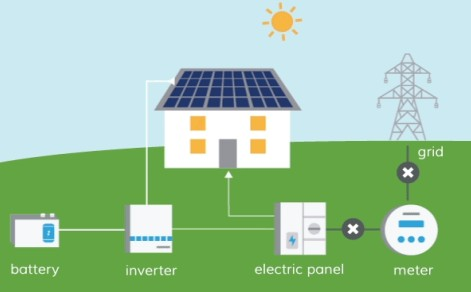 I hope this information can help you all. If you want to know other questions about solar energy, you can ask me at any time. I will answer it for everyone! Or what are you interested in, I can also write related articles!
I can be reached through the following schemes:
E-mail: lyra@cds-solar.com
whatsapp(wechat):+8215042219389