Thailand has abundant sunshine and solar energy resources throughout the year. The annual average solar radiation in the most abundant area is 1790.1 kwh / m2. Thanks to the Thai government's strong support for renewable energy, especially solar energy, Thailand has gradually become a key area for solar energy investment in Southeast Asia.
At the beginning of 2021, the 5kW inverter project close to the Chinatown in the center of Bangkok Thailand was successfully connected to the grid. The project adopts the inverter of the R1 Macro Series of CDS SOLAR Power with 16 pieces 400W Suntech solar panels. It is estimated that the annual power generation is about 9600 kWh. The electricity bill in this area is 4.3 THB / kWh, This project will save 41280 THB per year.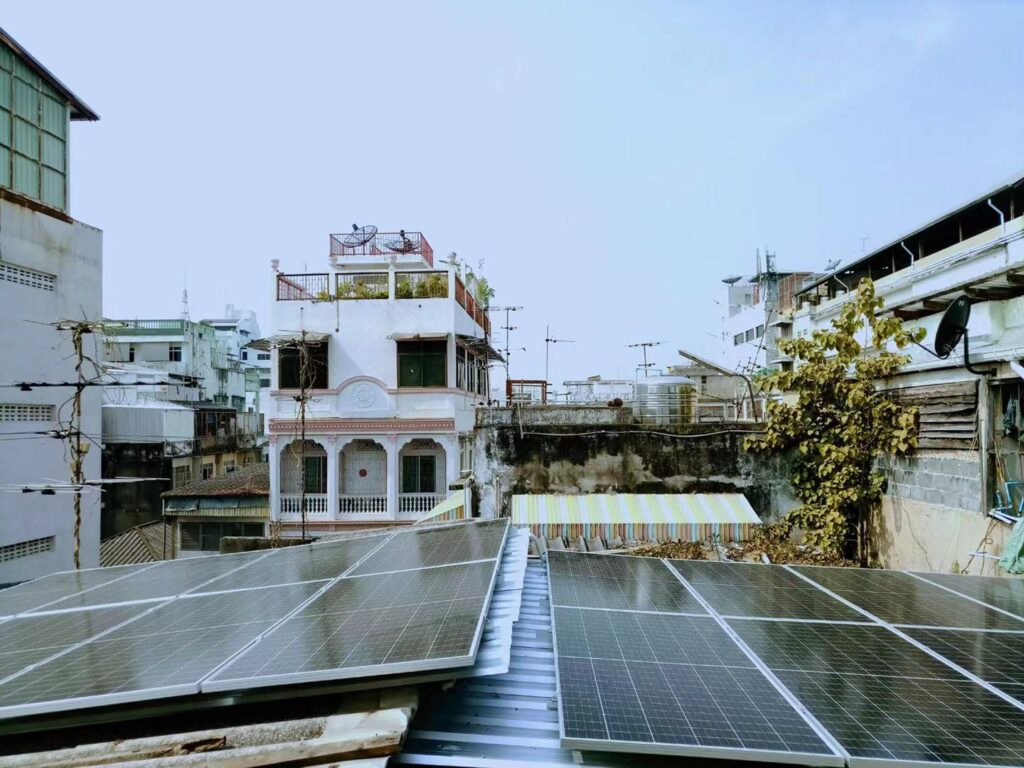 CDS SOLAR R1 Macro series inverter include five specifications of 4Kw, 5Kw, 6Kw, 7Kw, 8Kw so as to meet the needs of customers with different capacities. The Series is a single-phase on-grid inverter with excellent compact size, comprehensive software and hardware technology. The R1 Macro Series offers high efficiency and class-leading functional fan-less, low-noise design.
CDS SOLAR Power has provided a full range of inverters and monitoring systems for various projects in the Thailand market, all of which are installed and maintained by local service teams. A small and delicate appearance makes installation and maintenance easier. The good compatibility, high efficiency, and stability of our products are the important guarantee to create a high rate of return on investment for customers. CDS SOLAR will continue to optimize its solutions and match the needs of customers to assist Thailand's new energy economy with integrated smart energy solutions.