The panels, 30 meters long and 20 meters wide, almost look like they've been coated with white paint. But who would have thought that the "white paint" would be bird droppings?
The solar panels are covered in bird droppings, and the amount of electricity generated is drastically reduced
The Semangu Lake Solar Power station is a project led by the Korea Institute of Industrial Technology (KAIST), which started in March this year. The project focuses on solar energy research from the water, and solar panels installed on the lake are an important part of the project. On an area of about 11.4 kilometers of water, the Korea Institute of Industrial Technology has installed two large floating solar power plants.
A South Korean journalist who visited Seimangu Lake in Gunsan, North Jeolla Province was shocked by what he saw. Around 240 solar panels in Semangu Lake are covered in a thick layer of bird droppings. To ensure the panels work properly, the plant has sent eight workers on-site to wash bird droppings from them.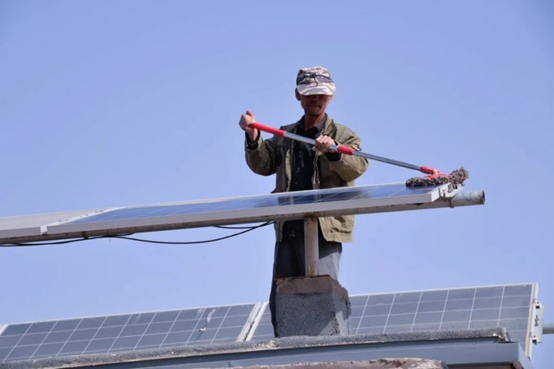 As the guano was washed away, traces of bird droppings corroded the previously clean panels. Five hours later, however, the panels were covered in bird droppings. At the mention of bird droppings, the staff frowned. They say they have to clean the solar panels every day because of the bird droppings.
According to South Korean government statistics, hundreds of thousands of migratory birds come to seimangu Lake every year. The solar panels on the lake make an ideal resting place for them. There are millions of solar panels on the lake, and if they are not cleaned, they will eventually turn white with bird droppings.
Joo Han-Gyu, a professor at Seoul National University, said in an interview, The annual average utilization rate of sunlight is only about 15 percent, and if solar panels are contaminated, the amount of electricity generated will be significantly reduced. Bird droppings contain high levels of acid, which corrodes solar panels and makes electricity conversion even less efficient.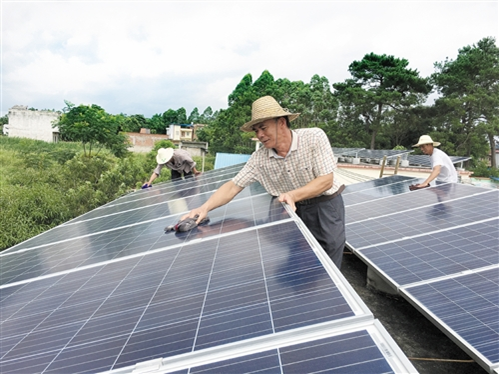 Rain clear bird dung is not reliable, animal protection organizations do not let it out.
"Basically three days after they cleaned a solar panel, it was all covered with bird droppings," a local resident told Korean reporters. No one knows when the other solar panel will be cleaned. Residents say gulls and cormorants fly in every day to rest on the panels, leaving a pool of excrement, and they all fly away.
"There is enough rain to clean the solar panels," the government said at the time of the project. "There is no need to send someone else to clean them. The solar panels will not have any problems on the water." In response to local residents' concerns that the water could be polluted by using chemical cleaning agents, the government said, If the water cannot be washed with rainwater, use underground water or tap water. So far, the reality has been completely unexpected.
The glass on the front of the solar panel must be coated with anti-reflective paint. If the cleaning agent with improper composition is used, it will not only destroy the paint but also may cause large-scale lake pollution.
Some schemes have suggested using lasers to scare the birds away, or creating loud rumblings, and some have even suggested using ultrasound. However, bird conservation groups in South Korea are adamantly opposed to any attempt by the government to remove birds from their habitats, calling it a foolish attempt to destroy the natural environment. The local government had to pay extra to clean up the bird droppings.
Singapore's Solar Energy Institute this year reportedly installed an offshore solar project with an annual capacity of 600, 000 megawatts. According to the institute, "Bird droppings have a significant effect on solar panels, causing them to not evenly absorb sunlight, resulting in heat and overload.