Solar Cell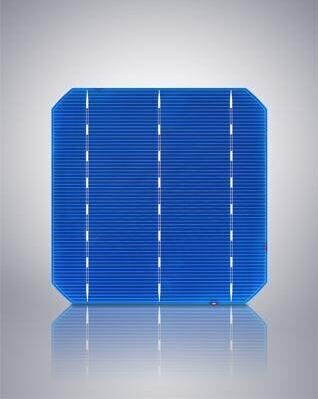 A single light-capturing unit in a PV solar panel; solar cells are made of silicon, like semiconductors. They are constructed with a positive layer and a negative layer, which together create an electric field, just like in a battery, and are extremely thin and light.
Photovoltaic,Solar Panel,Solar Module
PV technologies convert sunlight to electricity through a naturally occurring process in certain types of material, which are called semiconductors. When photons (energy particles) from the sun hit semiconducting materials such as silicon, electrons are knocked free from their atoms. If conductors are attached to a solar cell's positive and negative sides, it forms an electrical circuit. When electrons flow through such a circuit, they generate electricity, powering electrical devices, or sending electricity to the grid.
PV solar panels are made up of many solar cells linked together to form a circuit and are mounted in a frame. PV solar panels generate DC electricity, which must then be converted to AC electricity by an inverter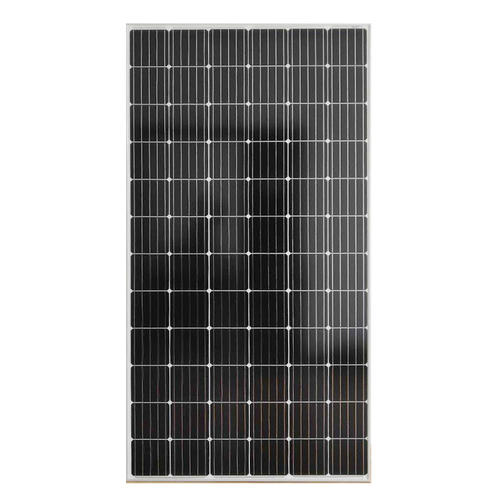 Mono Solar Panel
Monocrystalline solar panels usually have the highest efficiency and power capacity out of all types of solar panels. Monocrystalline panel efficiencies can range from 17% to 22%. Because monocrystalline solar cells are made out of a single crystal of silicon, electrons are able to flow easier through the cell, which makes the PV cell efficiency higher than other types of solar panels.
The higher efficiency of monocrystalline solar panels means that they require less space to reach a given power capacity. So, monocrystalline solar panels will usually have a higher power output rating than either polycrystalline or thin-film modules. In other words, you would need fewer monocrystalline solar panels in your solar power system to generate the same amount of power that, say, a greater number of polycrystalline solar panels would. This makes monocrystalline solar panels ideal for people with limited roof space.
Poly Solar Panel
The multiple silicon crystals in each solar cell make it harder for electrons to flow. This crystal structure makes the efficiency rate of polycrystalline panels lower than monocrystalline panels. Polycrystalline panel efficiency ratings will typically range from 15% to 17%.
However, thanks to new technologies, polycrystalline panels are now much closer in efficiency to monocrystalline solar panels than they have been in the past.Quality improvements have also helped push the standard 60-cell polycrystalline panels from 240 watts to over 300 watts.
On Grid Inverter
A solar power system generates direct current (DC) electricity, yet homes and businesses use alternating current (AC) electricity to power electronic devices. A solar inverter takes the DC electricity from the solar system and uses it to create AC electricity. Inverters are like the brains of the solar system. Along with converting DC to AC power, they also provide ground fault protection and system stats including voltage and current on AC and DC circuits and energy production.
The power generated by a solar system is directly connected to the power grid, using on grid-connected inverter
Off Grid Inverter
The power generated by the solar system is not connected to the power grid and is independent of the power grid, electricity is stored in the battery and taken from it at night, using an off-grid inverter.
Off Grid Inverter(With power supply supplement function)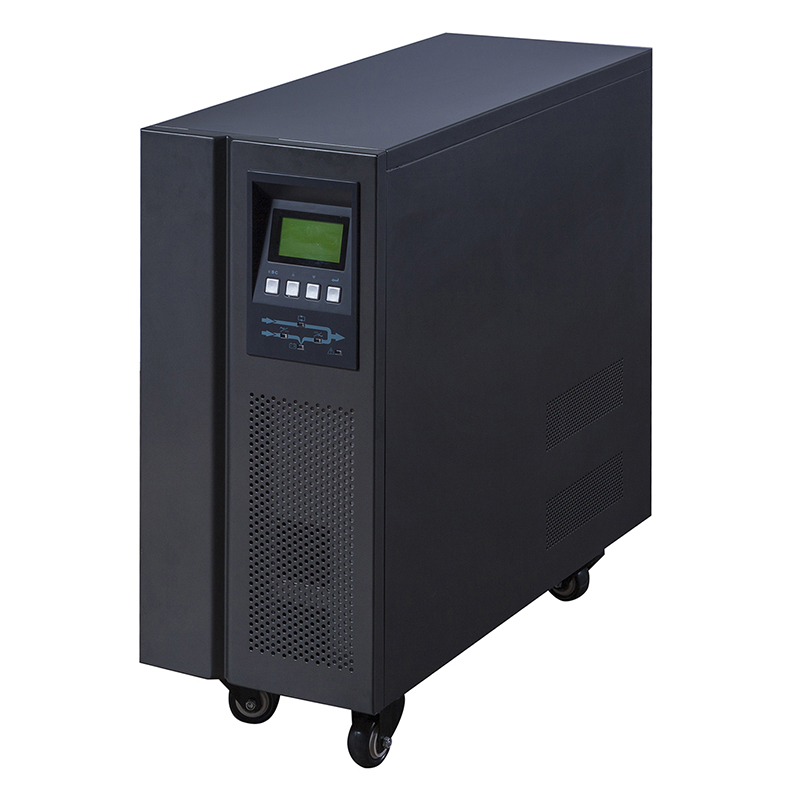 The power generated by solar system is not connected to the power grid, and is independent from the power grid,electricity is stored in the battery and taken from it at night,using off grid inverter.(With power supply supplement function,when there is no sun and the battery has no power, take power from the power grid)But it's not possible to deliver power to the power grid.
Hybird Inverter(On&Off Grid Inverter)
The working sequence of the inverter is to take power from PV first, supply power to the electrical equipment, store the remaining power in the battery, and if there is still excess power, send it directly to the grid. At night, the first use of battery power, if the power shortage, directly from the power grid for use.
Micro Inverter
The introduction of micro-inverters is one of the biggest technology shifts in the photovoltaic (PV) industry. Placed on the back of each solar panel, a micro-inverter optimizes energy production for each individual solar panel, not just for an entire solar system, as central inverters do. This enables every solar panel to perform at its maximum potential. It means one underperforming solar panel won't drag down the performance of the entire solar array, as opposed to central inverters that optimize for the weakest link.
Solar Controller
The controller, which controls the charging and discharging of the solar system, usually has a time controller.
There are two kinds of PWM controllers and MPPT controllers. Generally, an MPPT controller is recommended.
Solar batteries (or storage)
Solar storage systems are comprised of high-capacity rechargeable batteries (or battery banks) that can store excess energy generated by a solar system for use at night or as a backup during emergency grid outages or other times when the solar system cannot generate energy in real-time. Batteries suited for solar incorporate a variety of technologies, including lead-acid, lithium-ion, or flow batteries.
Lead-acid Battery,Valve-regulated Lead-acid Battery,AGM Battery
In the charged state, the chemical energy of the battery is stored in the potential difference between the pure lead on the negative side and the PbO2 on the positive side, plus the aqueous sulfuric acid. The electrical energy produced by a discharging lead–the acid battery can be attributed to the energy released when the strong chemical bonds of water (H2O) molecules are formed from H+ ions of the acid and O2− ions of PbO2. Conversely, during charging, the battery acts as a water-splitting device.
As they are inexpensive compared to newer technologies, lead-acid batteries are widely used even when surge current is not important and other designs could provide higher energy densities. In 1999 lead-acid battery sales accounted for 40–45% of the value from batteries sold worldwide (excluding China and Russia)
Warranty 1-2 years
GEL Battery
During the 1970s, researchers developed the sealed version or gel battery, which mixes a silica gelling agent into the electrolyte. This converts the formerly liquid interior of the cells into a semi-stiff paste, providing many of the same advantages of the AGM. Such designs are even less susceptible to evaporation and are often used in situations where little or no periodic maintenance is possible. Gel cells also have lower freezing and higher boiling points than the liquid electrolytes used in conventional wet cells and AGMs, which makes them suitable for use in extreme conditions.
The only downside to the gel design is that the gel prevents rapid motion of the ions in the electrolyte, which reduces carrier mobility and thus surges current capability. For this reason, gel cells are most commonly found in energy storage applications like off-grid systems.
Warranty 2-3 years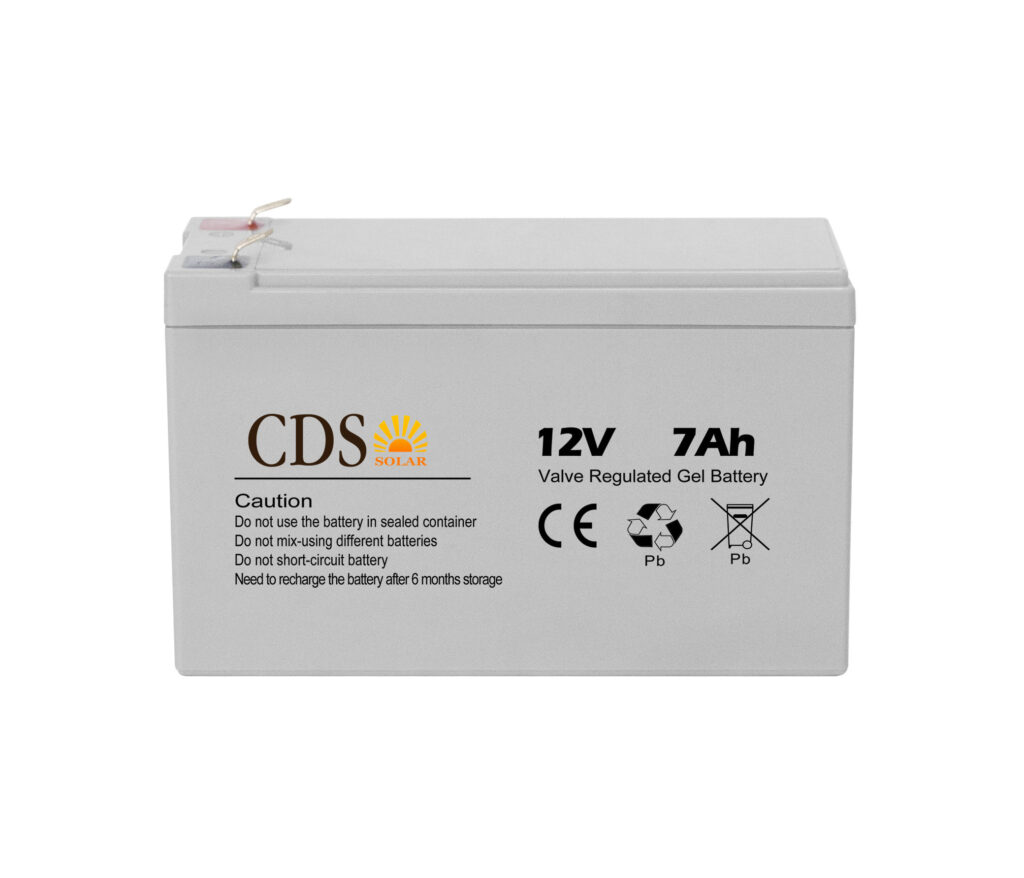 Lithium-ion Battery
Lithium-ion Battery
In the batteries, lithium ions move from the negative electrode through an electrolyte to the positive electrode during discharge, and back when charging. Li-ion batteries use an intercalated lithium compound as the material at the positive electrode and typically graphite at the negative electrode. The batteries have a high energy density, no memory effect (other than LFP cells), and low self-discharge. They can however be a safety hazard since they contain flammable electrolytes, and if damaged or incorrectly charged can lead to explosions and fires. Samsung was forced to recall Galaxy Note 7 handsets following lithium-ion fires, and there have been several incidents involving batteries on Boeing 787s.
Warranty 3-5 years
LFP Battery,Lithium iron phosphate battery,LiFePO4 battery
(lithium Iron Phosphate), is a type of lithium-ion battery using lithium iron phosphate (LiFePO4) as the cathode material, and a graphitic carbon electrode with a metallic backing as the anode. The energy density of LiFePO4 is lower than that of lithium cobalt oxide (LiCoO2), and also has a lower operating voltage. The main drawback of LiFePO4 is its low electrical conductivity. Therefore, all the LiFePO4 cathodes under consideration are actually LiFePO4/C. Because of low cost, low toxicity, well-defined performance, long-term stability, etc. LiFePO4 is finding a number of roles in-vehicle use, utility-scale stationary applications, and backup power. LFP batteries are cobalt-free.
One important advantage over other lithium-ion chemistries is thermal and chemical stability, which improves battery safety.LiFePO4 is an intrinsically safer cathode material than LiCoO2 and manganese dioxide spinels through omission of the cobalt, with its negative temperature coefficient of resistance that can encourage thermal runaway. The P–O bond in the (PO4)3−ion is stronger than the Co–O bond in the (CoO2)−ion, so that when abused (short-circuited, overheated, etc.), the oxygen atoms are released more slowly. This stabilization of the redox energies also promotes faster ion migration.
As lithium migrates out of the cathode in a LiCoO2 cell, the CoO2 undergoes non-linear expansion that affects the structural integrity of the cell. The fully lithiated and unlithiated states of LiFePO4 are structurally similar which means that LiFePO4 cells are more structurally stable than LiCoO2 cells.
No lithium remains in the cathode of a fully charged LiFePO4 cell. (In a LiCoO2 cell, approximately 50% remains.) LiFePO4 is highly resilient during oxygen loss, which typically results in an exothermic reaction in other lithium cells.[14] As a result, LiFePO4 cells are harder to ignite in the event of mishandling (especially during charge). The LiFePO4 battery does not decompose at high temperatures.
Warranty 5 years
Our Warranty 10 years if you are interested in it, please contact coo@cds-solar.com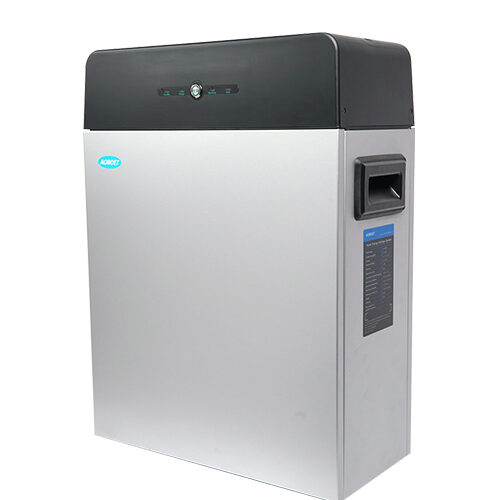 Flow battery
A flow battery is a type of electrochemical cell where chemical energy is provided by two chemical components dissolved in liquids that are pumped through the system on separate sides of a membrane. Ion exchange (accompanied by the flow of electric current) occurs through the membrane while both liquids circulate in their own respective space. Cell voltage is chemically determined by the Nernst equation and ranges, in practical applications, from 1.0 to 2.43 volts.
The two main disadvantages are low energy density (you need large tanks of electrolyte to store useful amounts of energy)
low charge and discharge rates (compared to other industrial electrode processes). This means that the electrodes and membrane separators need to be large, which increases costs.
Compared to non-reversible fuel cells or electrolyzers using similar electrolytic chemistries, flow batteries generally have somewhat lower efficiency.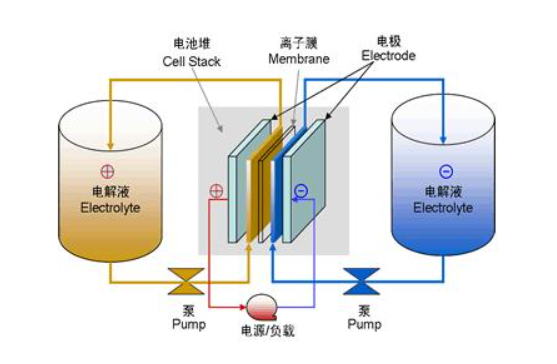 Ground-mounted solar,Solar Fixed Bracket
Bracket for mounting PV panel
A solar array installed on land; used primarily for large-scale commercial and utility-scale solar projects such as power plants that generate power for thousands of homes and businesses.
Mounting Hardware
The racking and mounting equipment used to secure solar panels to rooftops (or to trackers in ground mounted power plant installations) and to each other; often made with lightweight aluminum frames and clips capable of withstanding the elements while minimizing impact to the roof.
Solar Tracker
Mounting hardware used in power plant installations enabling solar panels to move and follow the sun throughout the day, increasing solar electricity production by 20-30%.
Our company is one of the top ten manufacturers in the world. Please contact me at coo@cds-solar.com
Solar Power Plant
A large-scale, usually ground-mounted solar array built for utility or commercial use.
CDS solar is an EPC company. We will be responsible for the design, commissioning and installation guidance of your solar power plant project.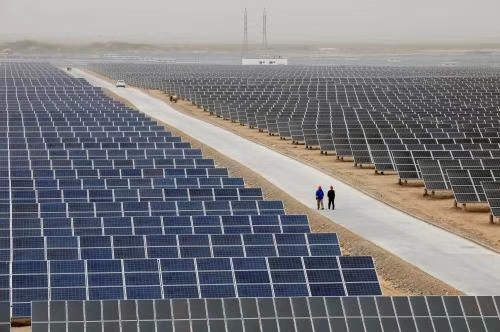 Solar Power Station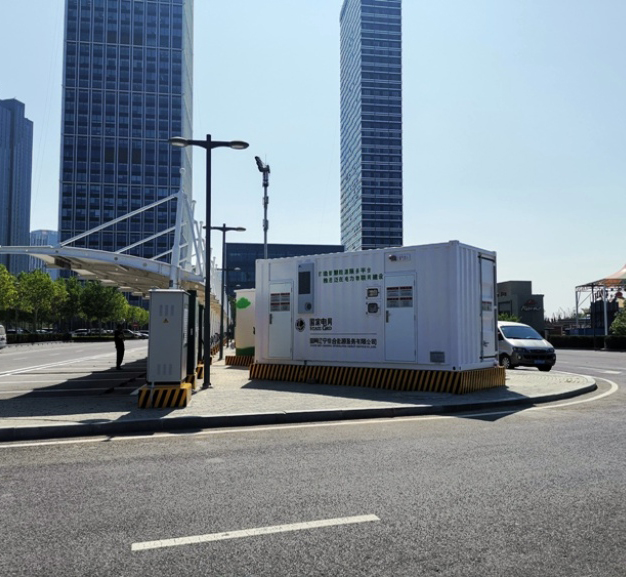 The battery is configured in the container system, with built-in PCS, BMS (battery management system), EMS (energy management system), air conditioning cooling system, fire protection system, monitoring system, remote alarm system, to manage and control the orderly charging and discharging of the storage.
Our company is one of the top ten manufacturers in the world. Please contact me at coo@cds-solar.com
All-in-one Design
We put the controller, inverter, battery, battery management system, highly centralized design in one machine.
Solar Cable,MC4 Plug
Special cable for connecting solar panels;
Special plug for solar system